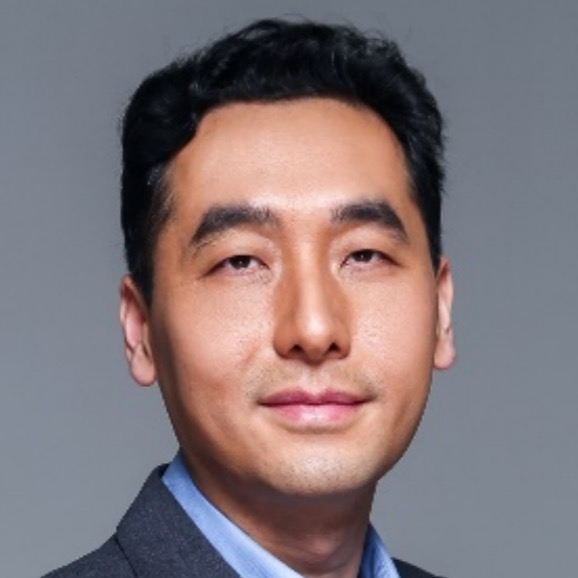 Dr. Jiqiang Song, Vice President, Intel Labs, Director of Intel Labs China
宋继强, 英特尔研究院副总裁、英特尔中国研究院院长
Dr. Jiqiang Song is the managing director of Intel Labs China (ILC) and has led the ILC team to deliver a series of impactful research results that directly support Intel's growth areas of AI and Graphics, 5G, Autonomous Systems and Robotics. The results include direct technology transfers to Intel business units, as well as patents, reference platforms and industry standards. Jiqiang holds a Ph.D. degree in Computer Science.
Prior to Intel, he served as Postdoctoral Fellow of the Chinese University of Hong Kong, Principal Engineer of Hong Kong Applied Science and Technology Research Institute, R&D Director of Beijing Simplnano Electronics Co., Ltd. He is a Senior Member of IEEE and a Distinguished Member of China Computer Federation. He has published 40+ research papers in international journals and conferences and filed 30+ patents. Jiqiang is well respected in China academia and industry community, sitting in the executive committees of China Association of Automation and China Computer Federation. He is the leading technical spokesperson for Intel China, and the advisor of Intel China PE Community.
宋继强博士现任英特尔研究院副总裁、英特尔中国研究院院长。他带领的英特尔中国研究院团队提供了一系列有影响力的研究成果,直接支持和推动英特尔在人工智能与图形学,5G,智能自主系统和机器人技术领域的增长。英特尔中国研究院的研究成果成功转化至英特尔各事业部,在专利、参考平台设计和行业标准方面亦有丰硕成绩。
宋继强拥有计算机专业博士学位。在加入英特尔之前,他历任香港中文大学博士后研究员,香港应用科技研究院首席工程师,北京简约纳电子有限公司研发总监。宋继强是IEEE的高级会员,中国计算机学会(CCF)杰出会员,他在国际期刊和会议上发表了40余篇学术论文,并拥有30多项专利。宋继强在中国学术界和产业界享有很高的声誉,是中国自动化学会(CAA)和中国计算机学会(CCF)委员会委员。他是英特尔中国首席技术发言人,也是英特尔中国首席工程师社区的顾问。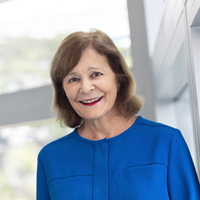 Prof. Nadia Magnenat Thalmann
Nanyang Technological University, Singapore;University of Geneva, Switzerland
瑞士工程科学院院士. Nadia教授现任新加坡南洋理工大学媒体创新研究所(IMI)的主任,同时也是瑞士日内瓦大学跨学科研究小组MIRALab的主任和创始人,曾任日内瓦大学副校长(2003年-2006年)。她是Springer Verlag出版社"The Visual Computer"的总编辑,是wiley出版社"Computer Animation and Virtual Worlds"的主编之一,同时还是多个其他科学期刊的副主编
Professor Nadia Magnenat Thalmann is a computer graphics scientist and a robotician and is the founder and head of MIRALab at the University of Geneva. She chaired the Institute for Media Innovation at Nanyang Technological University (NTU), Singapore until July 2021. Nadia Magnenat Thalmann received an MS in Psychology, an MS in Biology and a Master in Biochemistry at the University of Geneva. She obtained a PhD in Quantum Physics in 1977 from the same university. She started her career as an Assistant Professor at Laval University in Canada, then became a Professor at University of Montreal until 1988. In 1989, she moved to the University of Geneva where she founded the interdisciplinary laboratory MIRALab. Thalmann has authored and co-authored more than 600 papers in the area of Virtual Humans, social robots, VR, AR, and 3D simulation of human articulations. She has participated in more than 45 European Research projects and has initiated quite a few. She has served the Computer Graphics community by creating the Computer Animation and Social Agents (CASA) Conference as well as the Computer Graphics International Conference (CGI) in Geneva, both of which are internationally well known yearly conferences. She is the editor-in-chief of the journal The Visual Computer published by Springer, Germany and co editor-in-chief of the Computer Animation Journal published by Wiley, UK. Professor Thalmann has received more than 30 honours and Awards such as "Woman of the Year", for early pioneer contribution in computer graphics in Montreal (1987). More recently, she was awarded a Doctor Honoris Causa in Natural Sciences from Leibniz University Hannover (2009), an Honorary Doctorate of the University of Ottawa (2010), and a Career Achievement Award from the Canadian Human Computer Communications Society in Toronto (2012). The same year, she received the prestigious Humboldt Research Award in Germany and the Eurographics Distinguished Career Award. Nadine, her Social Robot, has received more than 1.2 million video views online, and over 200 publications in international media. Professor Thalmann is a life member of the Swiss Academy of Engineering Sciences.
Speech Title: From Automatons to social humanoid Robots: a human Dream
Abstract: In his book on politics, Aristotle was dreaming to have statues and objects that express life and replace slaves. Later on, Leonardo da Vinci  created some mechanical automatons that could move and serve people. In the 18th Century,  various automatons were produced with fantastic appearance and they were able to sing, write or bow.
Last Century gave birth to the first robots guided by software. These robots were able to interact with speech and do actions. And more recently, realistic social humanoid robots  can interact and recognize people and analyse emotions.  
What are these companions robots? What can they do in reality? What is their future? Why are they useful for society?
Our presentation will show several case studies  including  demos of  Nadine social robot.   (https://en.wikipedia.org/wiki/Nadine_Social_Robot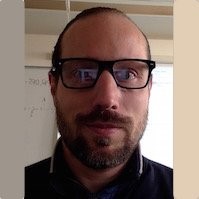 Professor Marc Baaden
法国国家科学研究中心 (CNRS) UPR9080 主任
Director, UPR9080, Centre national de la recherche scientifique (CNRS), France. The director of Nobel Laboratories. 
Marc Baaden is Directeur de Recherche at CNRS and head of the Laboratoire de Biochimie Théorique (UPR9080). His research interests include the study of membrane proteins using high performance computing, the development of new bioinformatics methods and approaches, which he offers to the scientific community. Research on biological systems focuses on water and ion transport in large-scale simulations of membrane proteins. Interdisciplinary work comprises interactive molecular modeling approaches for biological systems and virtual reality approaches. He develops scientific visualization approaches in the context of experimental and clinical biomedical research, as well as original tools in the context of Big Data and immersive analytics. His research combines simulations of proteins and bioinformatics with high-performance computing, virtual reality, visualization, and dissemination activities.
Marc Baaden曾在牛津大学分子生物物理学实验室的 Mark SP Sansom小组从事生物系统研究,当时为欧盟玛丽居里学者,并在2001年和2002年期间担任博士后研究员。Marc Baaden发表论文70余篇,在Google Scholar上被引用5000余次,h-index 39。他在Nature及其子期刊发表论文5篇,他在美国杂志 PNAS 上发表了4篇高水平论文。Marc Baaden专注于基于大规模分子动力学模拟的水和离子传输膜蛋白系统的数值模拟。他研究了分子动力学轨迹数据的高级分析以及此类模拟的可视化和交互式转向。他于2010年被法国化学学会授予"青年研究员"奖,是交互式模拟和可视化工具的主要开发者,包括MDDriver、UnityMol、HyperBalls、FvNano和ExaViz/Vitamins。
Speech Title: Deep inside molecules - digital twins at the nanoscale
Abstract: Digital twins of molecular systems at the nanoscale offer rich potential for exploration in virtual reality. Using interactive molecular simulation approaches, they enable a human operator to access the physical properties of molecular objects and to build, manipulate, and explore their assemblies. Integrative modeling and drug design are important application areas. I report on several membrane-embedded systems of ion channels, viral components, and artificial water channels. My lab has been able to improve and create molecular designs based on digital twins. It is expected that such approaches will become more widespread as the onboarding of VR is simplified and the technology becomes more widely accepted.